Russia President Vladimir Putin announced Thursday the creation of a BRICS university, during the summit of the bloc underway in the Russian city of Ufa.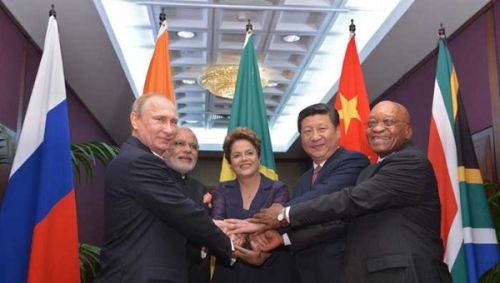 "Member states of the bloc have agreed to coordinate their efforts in (the area of) information security, including the Internet. There will be a network of community universities to bolster scientific and technological exchange between member states", Putin said.
In his speech, Putin also touted the bloc's financial initiatives, including a recently announced emergency currency pool, and the BRICS New Development Bank. Both are intended as alternatives to existing international financial institutions like the World Bank and International Monetary Fund.
The leaders of BRICS countries adopted a final declaration out of the summit late Thursday. The document states that the New Development Bank "shall serve as a powerful instrument for financing infrastructure investment and sustainable development projects in the BRICS and other developing countries and emerging market economies". The BRICS Bank will begin approving investment projects from the first quarter of 2016
(With information from http://www.telesurtv.net/english)