The greatest literary feast which is celebrated every year throughout Cuba will be held next week in the central Cuban province of Sancti Spiritus.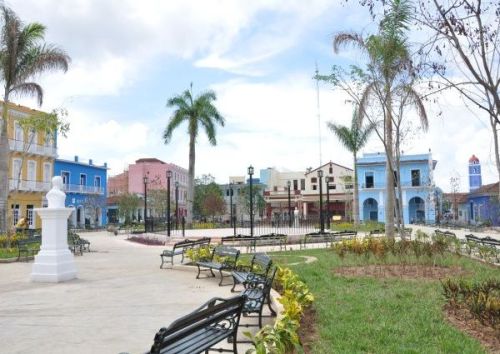 Nearly 600 titles and over 100 000 books will be available from April 8th to 12th in different areas of the city's Historical Center, as well as in the local municipalities of Cabaiguan and Trinidad. This year, the book fair will not take place simultaneously with other nearby provinces', thus allowing greater presence of foreign writers in the territory.
The fair will also be returned to its regular venue, the areas around Serafin Sanchez Park, "with the approval of all cultural institutions in town, so as to offer readers and participants a fruitful event", told Escambray Rolando Alonso Díaz, director of the Provincial Center of Book and Literature.
Being dedicated this year to National Social Sciences and Literature Prize winners Olga Portuondo and Leonardo Acosta, respectively, and having India as Guest of Honour, the International Book Fair of Sancti Spiritus will also welcome local writers and guest visitors such as Orlando Cardoso Villavicencio, who will present his book Reto a la soledad (Challenge to solitude).
Edel Morales, Jesús David Curbelo, Reynaldo García Blanco, Mirna Figueredo, Ivette Fuentes and Mildre Hernández, who was awarded this year Casa de las Americas Prize in children literature, will be also attending the book party in Sancti Spiritus.