One of the island's requests during the process of re-establishing relations with the United States had finally a positive outcome.
CNBC's Chief International Correspondent, Michelle Caruso-Cabrera, confirmed through her account in Twitter (@MCaruso-Cabrera) that Stonegate, a small bank in Florida, has opened a bank account for the Cuban government.
According to Carusso-Cabrera, CEO Dave Seleski explained the decision was based on a "request of the US department" and will benefit American companies wanting to do business in Cuba, as well as the Cuban people.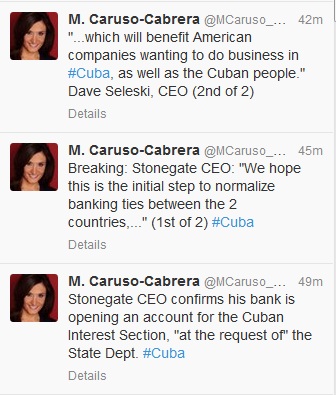 Stonegate Bank is engaged in commercial and private banking. The Bank focuses on commercial, mortgage and commercial real estate lending activities.