Attended by delegations from 42 countries and over 300 participants from the Commonwealth of the Bahamas, the guest of honor, the 35th Caribbean Festival, which will run until July 9, began on Friday.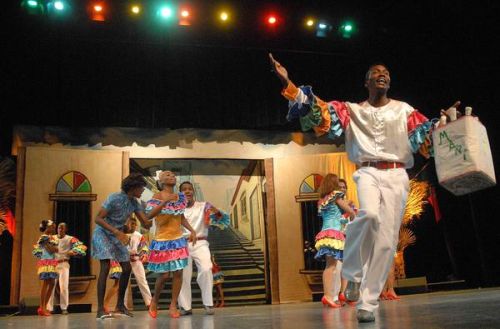 Kenya Dorta, Deputy Director of Research at the Caribbean Center, said that part of the meeting's program will be the panel entitled "Mariana Grajales, 200 years of life and validity," in which, among other things, the treatment of that figure by historiography and her image in the visual arts will be tackled.
Dorta mentioned the presentation of a multimedia with the issues of the Revista del Caribe (Caribbean Magazine) and a panel on theater, to be attended by Cuban actor Carlos Montoya, founder of the Festival and of the Casa del Caribe (Caribbean Center).
She also referred to the presentation of books, including the title Race, culture and identity in the Caribbean, by Dr. Olga Portuondo, Historian of the City of Santiago de Cuba, as well as panels on the Caribbean features identifying the eastern territory and on cultural journalism.
Also taking place during the Festival will be the colloquium The Caribbean that Unites Us, which will allow for exchanges on the diversity of our peoples and that also marks their unity, said Dorta, who is also the coordinator of the traditional Fire Fiesta.
With over a thousand foreign delegates, the creation of the Network of Caribbean Carnival and dedicated to the 500th anniversary of the founding of the city of Santiago, the festival grows stronger as one of the most significant cultural meetings in the region.