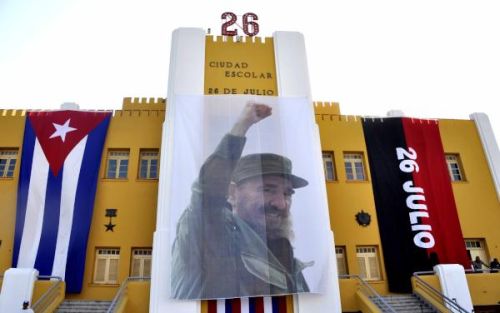 The national major ceremony to mark the 62th anniversary of the assault on Moncada and Carlos Manuel de Cespedes Barracks in Santiago de Cuba and Bayamo respectively, will take place this Sunday, at Ciudad Escolar 26 de Julio, beginning at 5:12 a.m.
Prior to the event, the so-called assault to the future will be performed by representatives of the new generations of Cubans, accompanied by participants in the 1953 actions.
Fidel and Raul Castro Honored in Santiago de Cuba
Ten thousand residents and guests will be attending the ceremony, along with former combatants of the clandestine struggle, Granma yacht expeditionary men, and friends of the Cuban Revolution, among others.
This year's 26 of July commemoration is held within the framework of the celebrations for the 500th anniversary of the founding of Santiago de Cuba by Diego Velázquez.
On January 28, 1960, the top leadership of the country inaugurated the school Ciudad Escolar 26 de Julio, which used to be the first barrack of the tyranny of Fulgencio Batista.