Voting in Uruguay's second round of presidential elections began at 8am this morning. More than 2,600,000 eligible voters are expected to cast their vote at 7,000 polling stations across the country.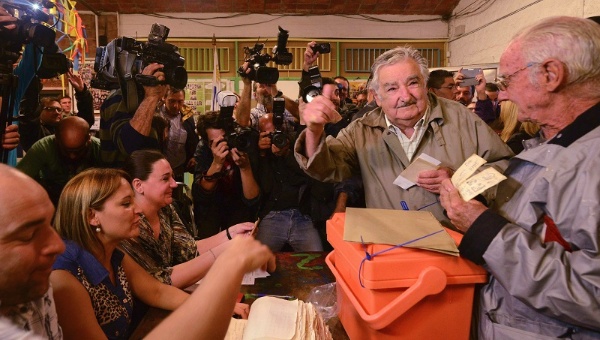 Former president Tabare Vazquez of the leftist Broad Front party faces Luis Lacalle Pou, from the right-wing National Party, after the first round of elections saw Vasquez emerge as the clear front runner, securing 47.8 percent support from voters, just shy of the 50 percent threshold to avoid a runoff.
Heading into today's elections, the final opinion polls give Vazquez, who first brought the FA to power in 2005-2010, a 14 to 16 point lead over Lacalle Pou. The FA thus looks set to secure its third consecutive five-year presidential term.
In his first term as president, the center-leftist Vazquez was popular for his mix of strong social welfare programs with pro-business economic policies.
Through his election campaign Vazquez has highlighted many of the important socio-economic achievements carried out under his political party.
According to a report published by the Uruguayan Ministry of Social Development, from 2004-2012 Uruguay has reduced poverty levels from 39.9 percent to 12.4 percent. The same report found that from 2006-2012 per capita income grew 36 percent.
If Vazquez wins he would become the second president to win re-election since democracy was restored in 1985.
Taken from telesurtv.net/English