Cuban Tourism Ministry announced that the total figure of foreign tourists to Cuba reached 3 million on December 30, standing for a 5.3 percent growth if compared to last year.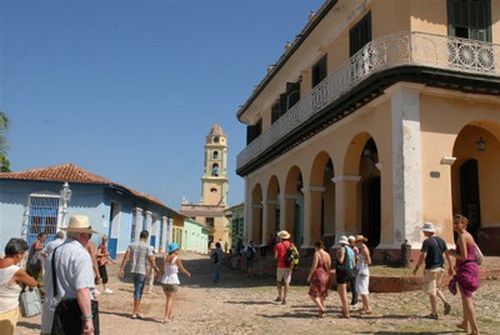 A piece of news release by the ministry explains that despite 2014 has been a year marked by crises in several major tourist markets and the limitations imposed by the US blockade of the island, which bans American citizens from freely traveling to Cuba as tourists, the expected figure was reached, also thanks to the work of travel agencies, hotel chains, airline companies and tour-operators.
This achievement suggest a continuous improvement of the work of the ministry, the increase of service quality, the diversification of the Cuban tourist offer and the expansion of modern technologies, the release explains and goes on to thank tourist workers, and other sectors from the Cuban government for their support of the growing economic area.
The ministry also offers special acknowledgement to the Cuban people for their hospitality and high cultural level which guarantee an appropriate environment for foreign visitors.