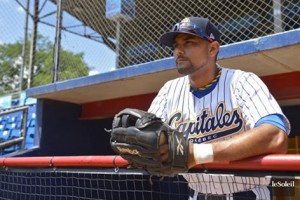 Since last July 10th, Yunieski Gourriel is in Canada, where he joined Les Capitales de Québec.Without the media coverage around the incorporation of Frederich Cepeda, Yulieski Gourriel and Alfredo Despaigne to Asia baseball teams, the eldest of the Gourriel family was also hired to play abroad.
According to information released by www.lapresse.ca, the agreement was signed between Michel Laplante, president of Les Capitales, the Cuban Federation of Baseball, and the National Institute of Sports, Physical Education, and Recreation (INDER), at the end of June.
On his first performance at Stade Municipal de Québec with Les Capitales, Yunieski Gourriel shot two hits, scored a run, and was applauded by the public.
Translated by Escambray