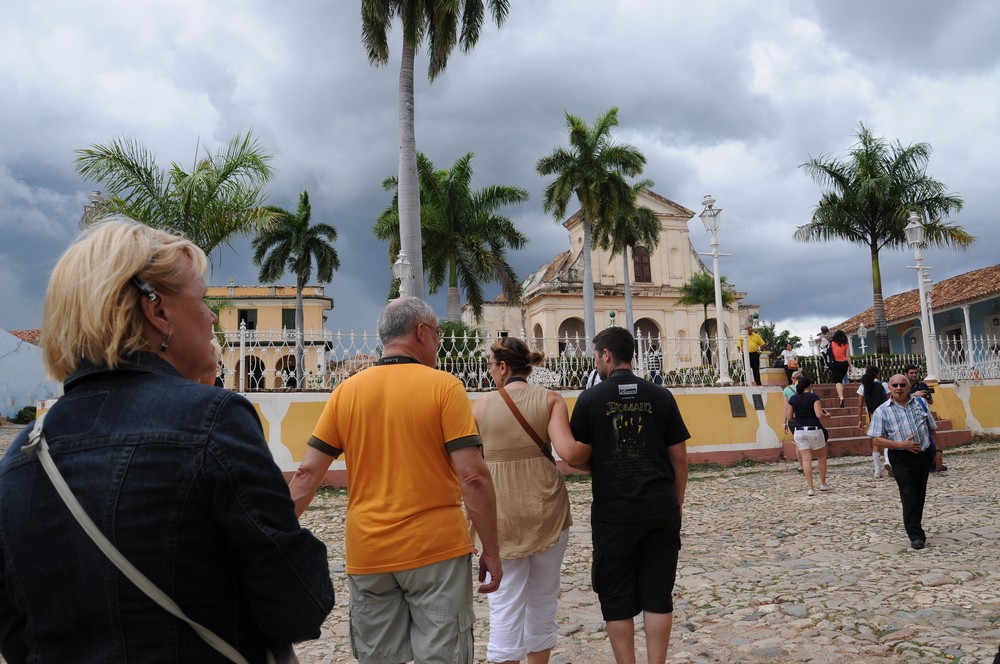 Cuba's southern-central corridor, made up of Cienfuegos, Trinidad, and Sancti Spiritus territories, is among the regions so far prioritized by the tourist sector, in order to set up businesses with foreign partners.
This was made known this Saturday, when the island presented 55 projects aimed at fostering the flow of foreign capital into this field, which seeks to associate itself with world prestigious companies, so as to stimulate its development in the coming years.
The projects are part of the new portfolio of opportunities already available for foreign investors, which were announced in the closing day of the 32nd International Fair of Havana, according to a ACN report.
José Daniel Alonso, business director of tourism, said that the tourist areas of Guardalavaca (Holguín province), the southern-central corridor (Cienfuegos, Trinidad, Sancti Spíritus), Santa Lucia Beach (Camagüey province), Covarrubias (Las Tunas province), as well as the exceptional cases of La Habana and Varadero, constitute focus of attention.
He stressed the fact that under the new investment law, foreign partners can also invest in the repair of hotels that operate under their brand, or under others'.
At present moment, there are 26 joint ventures in Cuba, 11 of which operate 14 hotels, thus meaning five thousand, 592 rooms distributed all over the island, added Alonso.
Entrepreneurs from Mexico, Venezuela, Switzerland, China, Argentina, and Peru, were interested in the new projects that Cuba offers in the tourism area, where there are still large unexploited potentials.