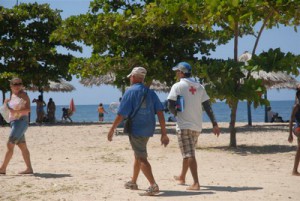 Summer season activities will be officially started in Sancti Spiritus, central Cuba, next July 5th. The opening show will be held at Trinidad's Ancon beach, under the motto "For the smile of my people".
Carnival celebrations are among the most awaited festivities, along with those to take place at the local fair center.
Over 80 school computing rooms and sport areas will be available for the people during the summer, whereas those who prefer camping can choose among the several of such facilities that exist in the territory.
Like in previous years, the members of the Jose Marti Art Instructors Brigade will tour municipalities and communities. Sport games, book fairs, and special offers at restaurants are some other activities announced for the summer.
Youth and women organizations will also join the summer program, with special celebrations on occasion of Fidel Castro's birthday, on August 13th, and the 54 anniversary of the Federation of Cuban Women.