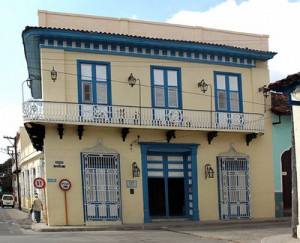 The 16th Voices of the Republic (Voces de la República) Colloquium is underway in Sancti Spiritus, central Cuba, with the attendance of researchers from several different provinces.
The two-day event is dedicated this year to the 100th anniversary of the birth of Onelio Jorge Cardoso, and to the 80th of Ruben Martinez Villena death. Alejo Carpentier's 110th birthday anniversary will be marked as well.
"On this occasion, 54 papers are under discussion, with researches on politics, society, economy, and, especially, on the personalities to whom the event is dedicated", told Escambray Juan Eduardo Bernal Echemendía, head of the organizing committee.
According to the also president of the local Jose Marti Socio Cultural Society subsidiary, the tenth volume of Voces de la Republica, published by Luminaria Publishing House will be presented as part of the event.