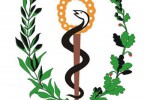 Cuban Ministry of Public Health confirmed the death in Guinea Conakry of one member of the brigade that traveled there to fight Ebola. He died as a consequence of malaria with neurological complications.
An official note released early Monday identified the deceased as Jorge Juan Guerra Rodriguez, 60 and a Bachelor in Economics, native from the southern-central Cuban province of Sancti Spiritus.
The collaborator traveled as part of the brigade to fight the Ebola epidemic in Guinea Conakry, and arrived in this country on October 6, the statement says.
On October 22, Guerra Rodriguez started with symptoms of diarrhoea that was related to an eating disorder, so he was indicated symptomatic treatment by physicians of the Cuban brigade.
On October 23, he continued with the symptoms and was assisted at the Donka Hospital, where he received an outpatient treatment with antibiotics, hydration and diet, showing a clinical improvement, the text adds.
On October 24, he was taken to the Pasteur Clinic, where a group of laboratory tests were performed to him. As there were no new symptoms and diarrhoea had disappeared, the physicians decided to continue with the same treatment, while awaiting laboratory results, states the note.
After that he got worse and the doctors started to treat him against Malaria, which was corroborated.
"A group of Cuban experts established communication with intensive care specialists of our brigade, who was attending the patient along with the medical staff of the institution, which coincided with the diagnosis and made recommendations to the treatment,' the text says.
It states that due to his economy functions in the brigade, he was never in contact with the Ebola Treatment Centers or patients, however, two Ebola tests were performed to him, resulting negative.
The notes reveals that early October 26 his health worsened, progressing to the multiple organ failure and he died in the afternoon.
The text also expresses gratitude to the Ministries of Health and Cooperation of Guinea Conakry, the representatives of the United Nations and the World Health Organizations, which were informed of the assistance given to him and stood by his side, along with the ambassador of Cuba and the direction of the brigade until he died.
Jorge Juan Guerra Rodriguez worked for more than 30 years in the Provincial Health Direction of Sancti Spiritus, complied with the international mission in Mali, and voluntarily joined the group of collaborators who left for West Africa.
We convey the family of our colleague the deepest condolences, the statement of the Cuban Ministry of Public Health concludes.