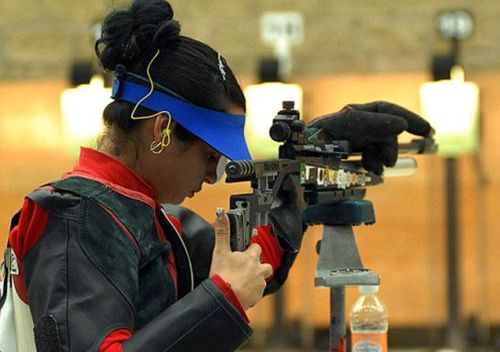 Sancti Spiritus 19-athletes delegation which attended the 22nd Central American and Caribbean Games, held in Veracruz, Mexico, had an significant performance.
Eighteen of them got at least one medal, while thirteen won the title in their respective competitions. Thus, the local sport team was awarded a total of 18 gold, 4 silver, and 5 bronze medals.
Volleyball players Rolando Cepeda and Osmani Uriarte, were the last to be awarded this Sunday, when their team won the bronze medal against Mexico. Likewise, softball athlete Martha Torres won a silver medal.
Young Haila Brunet was the only local athlete who returned without a medal, yet she managed to placed herself seventh among the excellent skaters of the area.
Shooter Eglis de la Cruz Farfán got the most medals (2 gold, 1 silver, and one bronze medals), while a few others won two titles each: canoeist Serguey Torres, rowers Janier Concepción and  Eduardo Rubio, and 44-kg judo athlete Dayaris Mestre.
There were also members of group sports who won titles such as Frederich Cepeda (baseball) Yamara Amargo and Marlene Cepeda (basketball), and Rosselli Harri Torres and Yuraima Vera (field hockey).
Other outstanding performances were rendered by 52-kg boxer Yosbani Veitía, sprinter Yasniel Carrero (gold and silver), and cyclist Yumari Gonzáles (gold and silver).
Yirisleydi L. Ford Carbonell was second best in the hammer throw competition, while gymnast Rafael Rosendi won a bronze medal in the team contest.
In the 2006 Central American and Caribbean games, Sancti Spiritus won 26 medals (16-7-3), with twelve athletes.
[nggallery id=98]