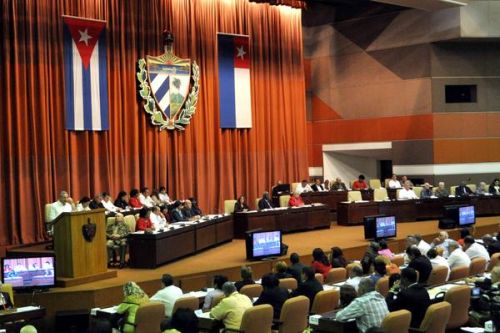 Raul Castro said that in the new stage of relations with the United States, Cuba will not give up the ideas for which its people have fought for over a century, shed blood and run the greatest risk.
He also reiterated the willingness to have respectful and unconditional dialogue, and stressed that the island is a sovereign state, whose people when endorsing the Constitution defined the socialist path, and its political, economic and social system.
Raul said that in the same way that we have never demanded the US to change its political system, we will demand respect for ours.
He reiterated the need for this new stage in bilateral relations to be based on the principle of respect for national sovereignty and independence and international law, and without interference in the internal affairs of either country.
Raul noted that many governments, peoples, parliaments and personalities welcomed the restoration of diplomatic ties, and the decision to release the three Cuban antiterrorism fighters who served disproportionate and unjust sentences in US prisons, for which he thanked those forces that contributed to win this cause, even from the northern nation itself.
He warned that there is still a major obstacle to overcome, which is the US economic, commercial and financial blockade that has affected both the economy and the Cuban people for over 50 years.
Noting that it was the result of discussions at the highest level, with discretion and support of the Canadian government and Pope Francis he emphasized that this result has been possible thanks to the profound changes in Latin America and the Caribbean.