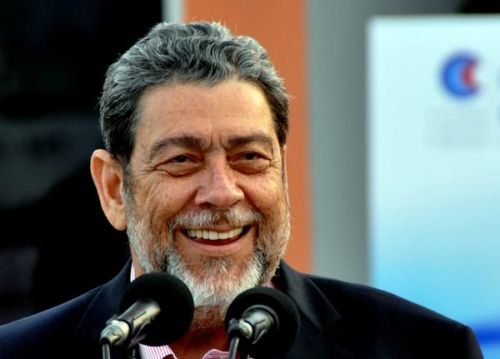 Ralph E. Gonsalves, prime minister of Saint Vincent and the Grenadines, considered on Saturday that the 5th CARICOM-CubaSummit will be a space to renew solidarity between the Caribbean peoples.
Gonsalves was the first head of state to arrive on Saturday in Havana to attend the meeting, to be held on Monday at Havana's Convention Center. He considered that vital topics of relations between the Caribbean Community and Cuba in the sectors of health, education, culture and the economy, as well as political and global topics, will be tackled at the meeting.
In this regard, he said that the forum will demand the end of the economic, financial and commercial blockade imposed by the United States on Cuba, and the release of the three Cuban antiterrorists still incarcerated in U.S. territory.
Upon his arrival at the Jose Marti International Airport (Terminal Three), Gonsalves was received by Cuban Justice Minister Maria Esther Reus.