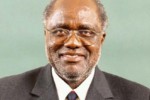 The presidents of Namibia and Equatorial Guinea, Hifikepunye Pohamba and Obiang Nguema Mbasogo, are paying official visits to Cuba since Saturday, Granma newspaper reported.
The African heads of state are scheduled to hold official talks with Cuban President Raul Castro and carry out other activities as part of their agendas on the island.
Hifikepunye Pohamba was born on August 18, 1935, in Okanghudi-Pohamba, a region in Ohangwena and in 1981 he won a diploma in Political Sciences at the International School of Political Sciences in Moscow, former Soviet Union.
The Namibian leader was one of the founders of the Organization of the Southwestern African People (SWAPO) in 1960, and lived in exile for his political activities and operated secretly as mobilizing agent for his party.
He became member of the National Assembly in 1990.
He was elected SWAPO vice president in 2002, in its third Conference, and nominated as presidential candidate in 2004, in an extraordinary conference of the organization.
He was sworn in as president of Namibia on March 21, 2005, a post he still occupies at present.
The Head of State of West African Equatorial Guinea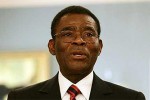 was appointed Secretary General of the Ministry of National Armed Forces in 1976, and in 1979 was appointed deputy minister of that institution.
According to the newspaper Granma, in that same year he was promoted to Lieutenant Colonel and commanded the armed forces in the overthrow of the dictatorship in Equatorial Guinea, being elected chairman of the Supreme Military Council and President of the Republic.
In 1982, he approved the First Democratic Constitution adopted in Popular Referendum and was elected President of the Republic by universal suffrage, a position that he holds until today.
In 1986, he graduated from Law at the University of Distance Education in Madrid.
The newspaper recalls, that in 1986 he founded the Democratic Party of Equatorial Guinea, of which he has been elected president in successive national congresses.