With an occupancy rate in 2014 of over 90 percent and customer recognition, the Iberostar Grand Hotel Trinidad, only five-star facility in the province of Sancti Spiritus, is reaffirmed as the preferred destination for foreign visitors.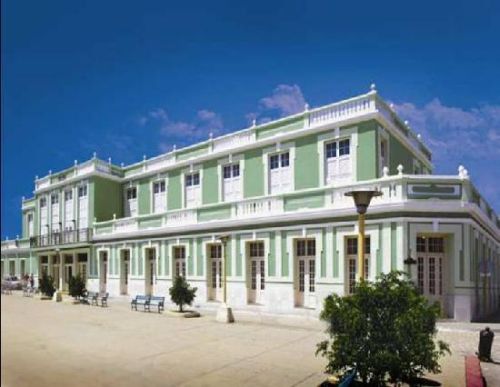 Attracted by the personalized service, comfort and decoration of the building located in the center of Trinidad city, thousands of guests each year choose this hotel to enjoy their vacations, tour the aged population declared World Heritage Site or bathing in the beaches of the Ancon Peninsula, at just 10 kilometers from the facility.
Yosnel Quintero Ichazo, sales manager of the 40-rooms building opened in 2005, told  ACN that United Kingdom, France, USA, Germany, Italy and Spain excel as the mainsource markets. He said that many opinions of the site Tripadvisor, the largest worldwide traveler web page, rate the hotel as an excellent choice to stay, an unforgettable and very cozy accommodation, criteria that earned it this year dissimilar awards.
The recently awarded Certificate of Excellence and the Travellers Choice prize, both granted by Tripadvisor, and the condition of Quality Leader Group, awarded by the National Union of Hotel and Tourism, are among the most significant prizes they have won, he stated.
When referring to the investments made in 2014 to cope better with the planned arrival of visitors, Quintero Ichazo noted that the air conditioning system of the restaurant and the lobby were repaired, the installation of double glazing in all rooms was completed and the cover of the property was waterproofed, among other actions.