The New York Times  editorial writer Ernesto Londoño visited the venue of the Cuban Granma newspaper where he had the opportunity to share ideas and experiences with Cuban journalists.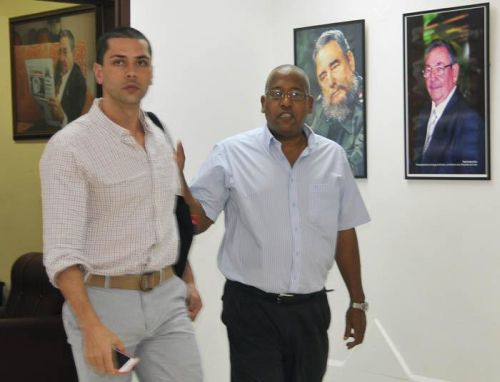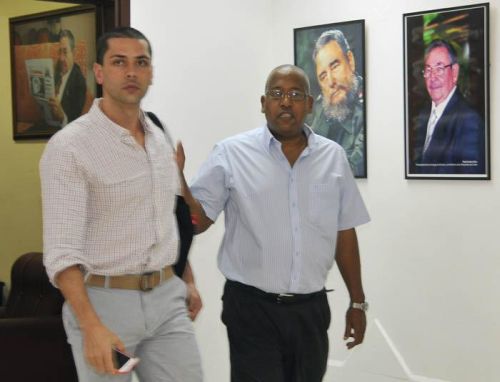 Although the member of The Times´ editorial board did not say anything new about the most recent editorials published by the US paper, Londoño's visit is considered a necessary kind of preparation that will further encounters with social actors like intellectuals, public officials and bloggers, said Granma journalist Karina Marron in an article published on the newspaper, organ of the Cuban Communist Party, about the meeting with The Times´ editorial writer.
According to the article, Londoño met with Granma workers and toured the facilities accompanied by newspaper director Pelayo Terry, and during the meeting with the journalists both parties addressed the characteristics of the Cuban media and its difference from the US press.
They also exchanged views on how capitalist interests in the US have an impact on the media agenda; critique and investigative journalism. Still, Londoño twitted "During Granma visit, I noted how much I value our ability to criticize and question our leaders, policies in the US," on his Twitter account, @ londonoe, after his visit.
Marron says
in her article that during their meeting with Londoño they exposed the fact
that in the constant run to find a meeting point between the media and the
Cuban public agenda, which is so diverse, controversial and deep—given the
high
education level of the people—the Cuban media are not that docile as some
intend to make them appear.
Host Mexico
Topples Cuba from Top of  Standings in CAC Games
HAVANA,
Cuba, Nov 26 (acn) Cuba returned to second place in the standings of the
22nd
Central American and Caribbean Games, contest in which it accumulates 82
titles, six less than Mexico.
The Cuban
delegation ( 82-52-50) yesterday won five gold, eight silver and six bronze
medals, for a grand total of 184; while Mexico (88-67-86) regained the top
by
nations.
The leaders
are followed by Colombia ( 55-58-60) that seems to have almost secured the
third place, and Venezuela (43-52-84).