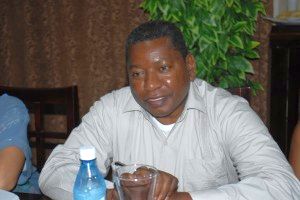 Jerobeam Shaanika paid a visit to the province of Sancti Spiritus.
During his meeting with Roberto Fajarado, vice-president of the Council for Provincial Administration, the diplomatic official was informed on the economic and social development of this eminently agricultural Cuban region, which also features a touristic potential mainly connected to the two patrimonial cities that exist in the area.
Jerobeam Shaanika highlighted the bonds of friendship between Namibia and Cuba, and reaffirmed the support of the African nation to the cause of the Cuban Five heroes, three of whom are still unfairly kept in US prisons.
The ambassador gratefully acknowledged the contribution of Cuban workers to his country, and condemned the economic and financial blockade imposed by the US government on the Caribbean nation for over half a century now.
As part of the visit, the diplomat and his delegation toured sited of interest in the villages of Trinidad and Sancti Spiritus, both of which recently celebrated their 500th foundation anniversaries.
Taken from AIN, and translated by Escambray.