The Mexican Museum of Memory and Tolerance will hold a 2015 exhibition about the murders, executions, disappearances and the impunity afflicting Mexico.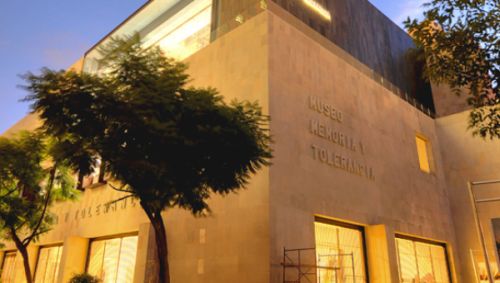 The museum, which opened in 2010, seeks to preserve the historical memory of the most shocking crimes against humanity. It houses exhibitions about the Nazi holocaust, the genocides in Bosnia-Herzegovina, and massacres in Guatemala, among others.
According to its director, Shanon Zaga, 2015 will be the year the museum will focus on the crimes against humanity undertaken in Mexico itself. It will feature the tragic events of the 43 missing students in Ayotzinapa.
Exhibitions will range from the 1968 Tlatelolco student massacre, to the the mass murder of hundreds of women in Ciudad Juarez in past decades. Most pressingly, one of the exhibits will focus on the recent events of the disappearance of 43 students in Ayotzinapa.
"Gandhi achieved India's independence, Martin Luther King fought for civil rights in the United States, but in Mexico we have a movement and it gets diluted; it disappears and the responsibility is ours," said Zaga, an expert on the genocides and crimes against humanity, to Mexican newspaper El Universal.
The exhibition on the crimes against humanity in Mexico seeks to raise public awareness and prompt action against violence.
Mexican poet, novelist and peace activist, Javier Sicilia, whose son Juan Francisco Sicilia was murdered in 2011 by drug gang members said, "Inside the Museum of Memory and Tolerance is displayed the accumulated pain from the 20th Century to today, and the barbaric acts that are ongoing. In Mexico there are 100,000 dead and counting, 30,000 disappeared and counting, and more than 350,000 displaced persons, which portrays the human tragedy experienced in this country."