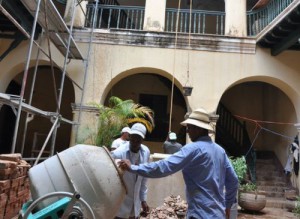 Labor's map in Sancti Spiritus undergoes changes in line with the updating process of the economic model in Cuba.
At present moment, some 209 300 locals are employed, 70 per cent of whom are state workers.
The rest work in Cooperatives of Agricultural Production (CPA), Cooperatives of Credits and Services (CCS), in Non-agricultural Cooperatives (with more than 64 500 workers), while 20 100 people chose to work on their own.
Sources from the Provincial Employment Office highlighted the stability of human resources in the territory, mainly in grown ups and elder people, since there is labor fluctuation among juveniles due to wages, professional interests, or personal reasons.
At present moment, vacancies still exist in certain areas like health, agriculture, and construction. On the other hand, the source emphasized on both the qualitative and quantitative increase of non-state jobs, and the satisfactory course of the labor re-ordering still underway.