The Revolutionary Armed Forces of Colombia (FARC) have released Army General Ruben Dario Alzate, who was detained November 15 in the conflict-stricken region of Choco.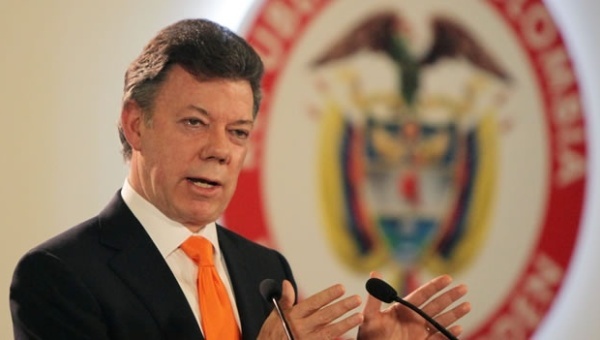 The news of his release was confirmed by Colombian President Juan Manuel Santos via his twitter account, saying, "BG Alzate, lawyer Urrego and Sergeant Rodriguez released in perfect condition and awaiting climate conditions in order to return to their families."
Sunday's release had been agreed to for sometime, however the FARC said it could not release the General while the Colombian military continued operations in the area.
With Alzate and two others now in the custody of the International Committee of the Red Cross (ICRC), hopes are high that peace talk negotiations will resume shortly.
Earlier this week, the guerrilla group released two Colombian soldiers, whom they had captured during combat in early November.
Colombian President Juan Manuel Santos suspended the latest round of peace talks November 16, saying his government would not travel to the Havana talks until the general was released.
The FARC criticized the decision to suspend talks, saying that the General's detention was part of the reality of the conflict given the Colombian government's resistance to agreeing to a ceasefire. At the start of the official negotiation in November 2012, the rebels called a unilateral 2-month ceasefire as a means to persuade the Colombian government to do the same. Santos has repeatedly refused a truce, saying he will only agree to an armistice once a final agreement on peace is reached.
The release had been delayed due to concerns about continued military operations in the western region of Choco. Archbishop of Quibdo Juan Carlos Barreto, had spoken to several Colombian media outlets saying the heightened military activity in the area was destabilizing the region, creating fear among communities and causing shortages of food and other goods, as people could not travel for supplies.
No immediate announcements have been made about when the peace talks may resume.
Taken from telesurtv.net/English