The 32nd International Fair of Havana (Fihav 2014) was opened  Sunday at Expocuba exhibition center, with the attendance of experts from 60 countries.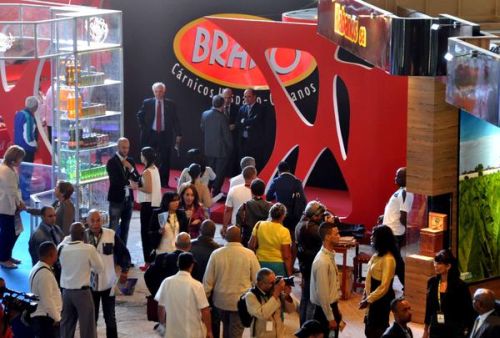 A highlight of the event was a masterly lecture given by Minister of Foreign trade and Investment Rodrigo Malmierca about the Law 118 on foreign investment, already in force after its approval this year by Parliament.
Like FIHAV 2013, this year the fair has 25 pavilions and even more space, covering more than 18,300 square meters.
Bilateral business meetings have been scheduled by Cuba with Russia, Portugal, Brazil, China, Argentina, Ecuador, Mexico and South Africa.
The Business Committees with China and Hungary will be in session, as well and business rounds with Venezuela, Canada and Poland.
The National Day of 14 nations, including Venezuela, China, Brazil, Mexico, Ureuguay, Spain, Germany and South Korea, will also be held at their pavilions.
Other activities include workshops on business opportunities in the sectors of energy and mining, industry, construction, food, sugar, tourism and medical services, among others.
Over 300 Cuban firms will present their products and services at the Central Pavilion of the fair, with highlights including the pharmaceutical and biopharmaceutical industries, along with the export of services and non traditional items.
Some 30 official government delegations and institutions, as well as representatives of 46 chambers of commerce and other bodies are also expected to visit the fair.