Cuban Revolution leader Fidel Castro was awarded on Thursday China´s Confucius Peace Prize in acknowledgement of his efforts to solve international crisis and conflicts.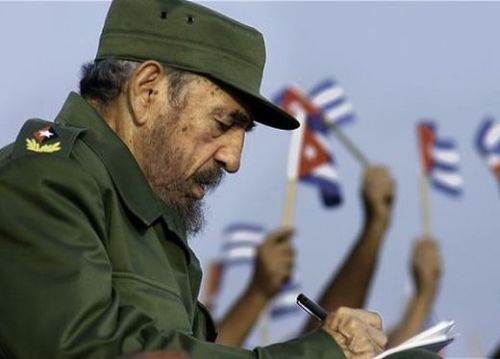 The intellectuals who grant the prize said that when Fidel Castro was the president of Cuba, he never resorted to force in order to solve crises or conflicts, particularly with the United States.
Liu Zhiqin, one of the promoters of the award, which is considered the Chinese variant of the Nobel Peace Prize, said that Fidel has constantly met with foreign leaders and organizations and has dedicated himself to promoting the elimination of nuclear weapons.
Along with the Cuban leader, other candidates to the prize were South Korean President Park Geun-Hye; UN Secretary General Ban Ki-moon and the Shanghai Cooperation Organization, a regional Asian group.
In 2011, Russian leader Vladimir Putin received the prize for his outstanding actions for peace in the world.