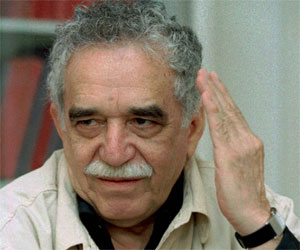 Gabriel García Márquez, famous Colombian journalist, novelist, short story writer, screenwriter and journalist has died at the age of 87. He is considered one of the most significant authors of the 20th century. He was awarded the Nobel Prize in 1982. He began his career as a journalist while studying law at the National University of Colombia.
He has written many acclaimed non-fiction pieces and short stories. He is best known for his novels including "One Hundred Years of Solitude", "Autumn of the Patriarch" and "Love in the Time of Cholera.
His work has introduced his readers to magical realism, which combines facts, and fantasy. Other novels he has written include "Chronicle of a Death Foretold", "No One Writes to the Colonel", "In Evil Hour", "Of Love and Other Demons", "News of a Kidnapping" among others.
About 12 years ago he was diagnosed with lymphatic cancer. He battled it successfully and in 2006 was diagnosed with Alzheimer's disease. His cancer started to spread to his lungs, lymph nodes and liver.  He was admitted into the hospital for pneumonia, an infection and dehydration.
He is survived by his wife Mercedes Bercha and his two sons, Rodrigo and Gonzalo. Rodrigo is a television and film director and Gonzalo is a graphic designer in Mexico City.
(Taken from latintimes.com)