Cuban Doctor Félix Báez Sarría, who got infected with Ebola while fighting the disease in Sierra Leone, has no longer signs of the virus in his body fluids, according to the most recent tests made to him at the University Hospital of Geneva (HUG).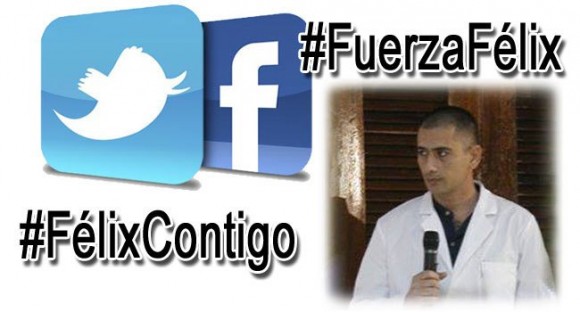 Chatting with Ronald Hernandez (+photos)
The piece of news was released in a note by the Ministry of Public Health (Minsap), where it was also informed about his imminent discharge from the health facility and his return to Cuba.
The Minsap statement reiterates its appreciation to the World Health Organization, to the governments of Sierra Leone and Switzerland, to the health workers that assisted the Cuban physician in both countries, to the Cuban diplomatic personnel in Geneva, as well as to the millions of women and men that inside and outside Cuba expressed their solidarity, and hoped for the recovery of the Cuban health cooperator.
The 43-year-old internal medicine specialist has been satisfactorily responding to the treatment, reason why the medical team had already expressed their optimism about the significant physical progress of the patient.
The result of the recent studies made to Báez Sarría has been welcomed with joy by the Cuban people, who have been informed in different ways on the health condition of the physician, who's a member of the Henry Reeves International Contingent.