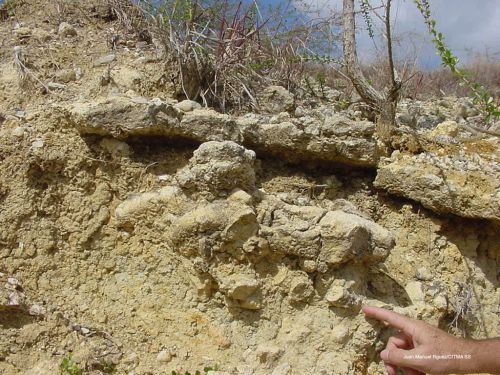 Domo de Zaza natural site has been declared Local Monument by the National Heritage Commission, taking into consideration its paleontological values.
This late early Miocene locality is considered the most important of the Caribbean area, and is the first of its type to be protected in Cuba.
According to Esteban Acosta Rodríguez, from the local environmental offices, the remains of terrestrial vertebrates, and aquatic species still found in the location is of crucial importance.
Domo de Zaza paleontological site is located in the municipality of La Sierpe, on a small hill known as La Chorrera, which is transected by an artificial channel built as part of the hydraulic infrastructure of Zaza Dam, whose walls show Miocene sediments attributable to the Lagunitas Formation.
The Center of Environmental Services confirms that the locality is well-preserved, and points out that it's one of the few paleontological sites where the depositional environment is not of the cavern-like type.
Domo de Zaza is the third natural scenario holding the Local Monument condition in Sancti Spiritus. The title had been already granted to La Sierra de las Damas, and to Lomas de Fomento.