Yordanis Garcia went ahead since Monday when winning the 100 meters event and held the leadership all the way under the cold and persistent drizzle, determined to fall on Heriberto Jara Stadium.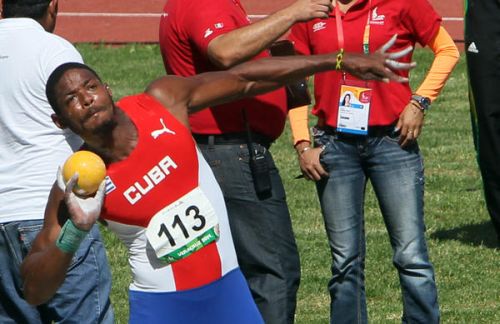 The decathlete Yordanis Garcia came for the scepter to the 22nd Central American and Caribbean Games and conquered it with a total of 7 854 points, amount that could have been better without the adverse climatic conditions found on Tuesday.
We brought that goal so we are satisfied because we made the one-two, Garcia saidshortly before the awards ceremony, where his teammate Jose Angel Mendieta received the silver medal by reaching 7 517 units.
Actually I like to feel more pressure, greater rivalry, but here what it was important was to win these medals, and it was nice to face the event along with Mendieta, because we help each other, he noted.
He added that what happened in this city allows him having a happy end of the year, where he also finished third in the Combined Events Circuit, and thinking more with motivation on next season challenges, as he wants to be among the first five in the World Championship and win the Pan American Games in Toronto.