Cuba won four titles in Greco Roman Wrestling, result with which passed Mexico in the standings of the 22nd Central American and Caribbean Games in Veracruz.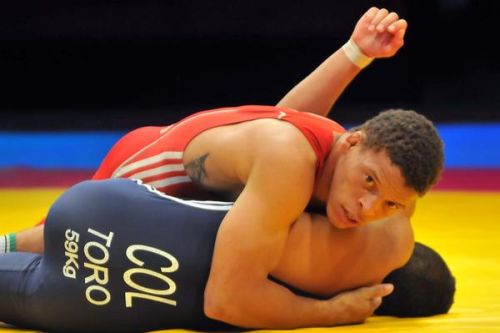 Ismael Borrero, at 59 kilograms, Miguel Martinez (66), Pablo Shorey (85) andYasmany Lugo (98) were the wrestlers who reached the top of the podium.
With these results, Cuba climbed to the top of the standings in the C entral American and Caribbean competition with 77 golden medals.
The harvest began with an impeccable demonstration by Borrero, who won the final 8-0 against Jansel Ramirez, from the Dominican Republic, while Martinez's victim was Colombian Jair Cueto.
Meanwhile Shorey, silver and bronze medalist in World Cups, defeated in the final Venezuelan Alexander Brazon and Lugo beat the also Venezuelan Erwin Caraballo.
Shorey and Lugo managed to win all their combats without their rivals to score them at least one technical point.