Cuban wrestler Mijail Lopez would have liked to win his title on the mattress, but what matters is that he won the only title missing from his medals collection.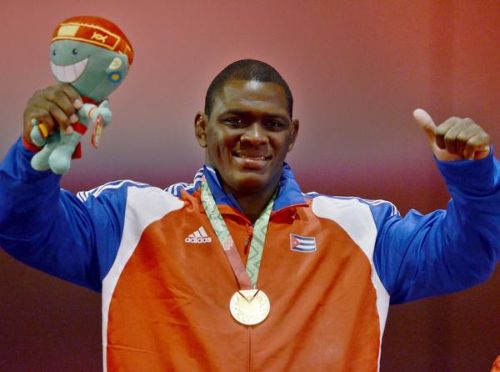 This was what the ebony giant stated after winning the gold medal in the 22nd Central American and Caribbean Games in the 130 kilograms division of Greco-Roman Wrestling by forfeit.
Lopez now adds this crown to a long list that includes two Olympic, five World and three Pan American gold medals.
When asked about his opponent, the Dominican Ramon Garcia, Lopez said he had been told he was injured.  I have beaten him several times and this was not to be for him, since this crown completes my booty, it was the only title missing from all those the International Wrestling Federation distributes, he noted.
Another reason to rejoice is that with this gold medal, the G reco-Roman wrestlers won all the crowns in dispute of the tournament, Lopez said.
Lopez's performance –he did not compete in Cartagena de Indias 2006 due to lack of contestants in his division, then the 120 kilos- was convincing, because in his way to the final he had defeated 9-0 Panamanian Raul Suterlam and 8- 0 Venezuelan Rafael Barrero.