The Cuban delegation involved on the 22nd Central American and Caribbean Games, Veracruz 2014, in Mexico, appears second in the standings by winning three titles on Sunday.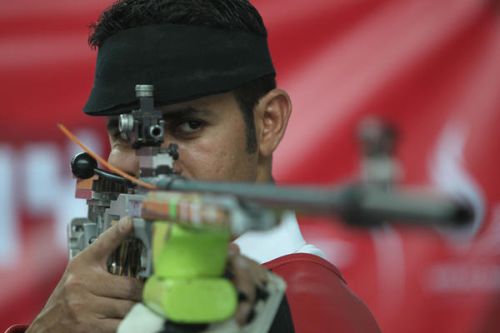 Yesterday, the representatives of the Caribbean nation won scepters at canoeing, shooting and fencing events, according to the official website of the contest.
The kayaker Yusmari Mengana earned the gold medal at women's K-1 500 meters with a time of 1: 52,750, relegating thus to the second and third place to Colombian Yerly Muñoz (1: 57,005) and local Denise Olivella (2: 01400), respectively.
In shooting , Reynier Estopiñán unquestionably outranked all his opponents, totaling 197.3 units, whereas in fencing his countrywoman Seily Mendoza surprised when defeating in the final of epee event to the Dominican Elsa Mateo, with a score of 15 -14.
Cuba's other highlights included the bronze medal won by the young swimmer Elisbet Gamez, 17, in the women's 200m freestyle, stopping the clock in 2: 02.08 minutes.
The fencer Jesus Riaño also won a bronze medal at the men's individual foil, a result that was mimicked by the tae kwon do athlete Osvaldo Llorens in the 58 kg division.
Table tennis also got silver and bronze medals in women's and men's team events, respectively, in both cases curiously victims of Puerto Rican representatives.
Also, Cuba reached its second wins in women's handball by beating the Dominican Republic (39-19), in men's field hockey they defeated Guatemala (17-0), in men's softball they excelled the Dominican Republic (12- 3) and in women's volleyball they won over Venezuela (3-0).