Cuban Seily Mendoza won the women's single epee event by defeating 15-14 the Dominican Elsa Mateo, in the continuation of the 22nd Central American and Caribbean Games in Veracruz , Mexico.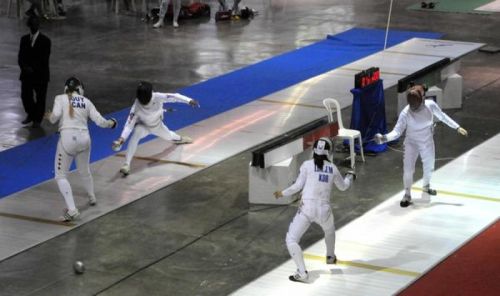 Mendoza, 25, reached the final after winning 15-9 in semifinals over the also Dominican Violeta Ramirez, according to the official website of the contest.
On the other hand, the Cuban also Yamirka Rodriguez did not have the same fate than Mendoza by being beaten 7-8 by Venezuelan Maria Martinez in the quarterfinal round.
The Cuban fencer Jesus Riano also had an amazing performance when achieving a bronze medal in the men's single foil event.
Ramirez's gold medal was Cuba's twelfth scepter and now appears second in the overall standings behind the locals, who lead so far with 22 golden medals.