The Cuban baseball team finished undefeated its qualifying stage of the 22nd Central American and Caribbean Games in Veracruz, Mexico, after knocking out 10-0 Guatemala.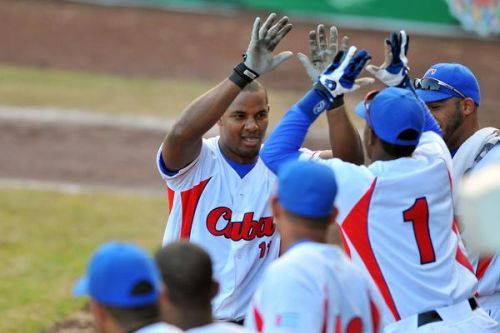 The right-hander Yosvani Torres was the winner by allowing only two hits and striking out five opponents in the same amount of innings, while Jean Paolo Rossil took the loss.
Cuba's best hitter was the right fielder Yadiel Hernandez, who hit two for three with four RBIs at the Beto Avila Stadium, while DH Frederich Cepeda hit a homer and drove in two runs.
Thus, Cuba headed Group A with three wins in as many games, so now they will face the Dominican Republic, second of Poole B, in the semifinal stage.
The other dispute to advance to the finals will be animated by Nicaragua, leader of Poole B (2-1), and Puerto Ricans, who escorted Cuba in Group A (2-1).