Cuba appeared today on top of the standings in the 22nd Central American and Caribbean Games, held in Veracruz, Mexico by accumulating 77 titles, one ahead of Mexico.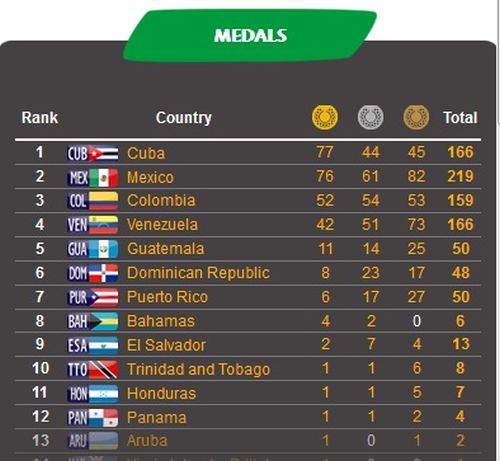 The Cuban delegation (77-44-45) won yester day six gold, two silver and three bronze medals, totaling thus 166 medals; while Mexico (76-61-81) fell to second place.
Colombia (52-54-53) and Venezuela (42-51-73) appear third and fourth in that order far away from the leaders.