The Cuban men's field hockey team won the gold medal of the 22nd Central American and Caribbean Games in Veracruz, Mexico, by defeating Trinidad and Tobago 5-1.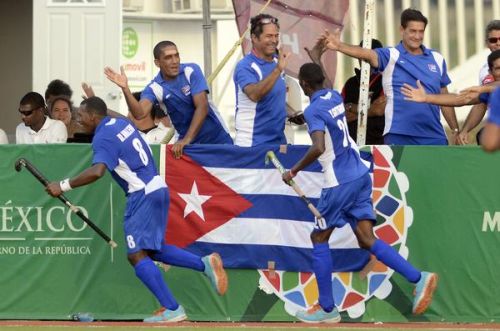 Cuba 's Yoandy Blanco was the main attacking figure by scoring three goals, and was backed by fellows Adrian Molina and Yoel Veitía, with one per capita.
The Trinitarian Mickell Pierre saved the honor of his squad at the 67 minutes .
The host squad won the bronze medal by defeating 5-4 Barbados in penalties after finishing tied (1-1) the regular match.
Through this performance, the men imitated their countrywomen, who were crowned on Sunday against the Dominican Republic: 3-3 (4-3) on penalties.
Cuba, with this result, reissued its titles achieved in the edition of Cartagena de Indias 2006 in both sexes.