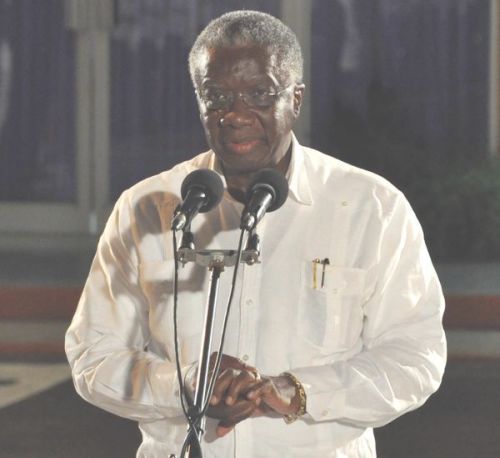 Cuba continues to be a great example to those in the Caribbean who wish a better future, said on Saturday in Havana Freundel J. Stuart, prime minister and minister of National Security, Public Service and Urban Development of Barbados.
Cuban solidarity in areas like education and health has not only been limited to peoples of the region; it has expanded to other parts of the world, as demonstrated by its rapid response to stop the development of Ebola in West Africa, said the head of state after his arrival in Havana to attend the 5th CARICOM-Cuba Summit on Monday.
Cuban Communications Minister Maimir Mesa received the distinguished visitor at the air terminal, who expressed his pride for leading one of the nations that in 1972 decided to put an end to Cuba's isolation in the Caribbean area.
This Summit will make it possible to strengthen even more the bonds created between the members of the regional bloc and Cuba, pointed out Stuart, who praised the perseverance of the Cuban people for 55 years in the defense of its Revolution, inspired by the ideas of Jose Marti.
Likewise, Pierre Duly Brutus, Minister of Foreign Affairs and Cults of Haiti, and Didacus Jules, Secretary General of the Organization of East Caribbean States (OECS) arrived in Havana to attend the important meeting on Monday, where heads of state and government of the area will analyze important topics to boost mutual cooperation and development.
Brutus considered the need of working more to strengthen cooperation inthe region, and for the lifting of the U.S. blockade against Cuba.  The solidarity of the Cuban people and its commitment to the development of the Caribbean is widely known, stressed Jules after thanking Cuba for its commitment to the Caribbean peoples.