Cuban cyclists Lisandra Guerra and Marlies Mejias won the gold medal in the women's team sprint event at the 22nd Central American and Caribbean Games in Veracruz.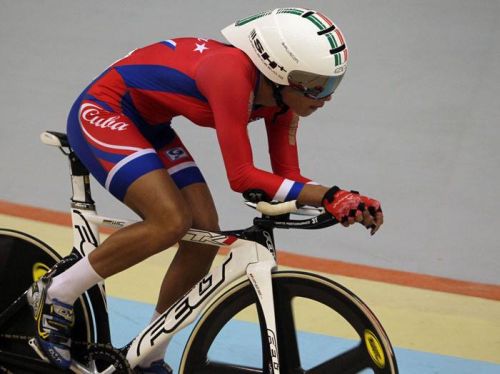 Guerra and Mejias joined efforts in Xalapa velodrome to win the event with time of 33,624 seconds, ahead of Mexican duo Maria Fong-Luz Gaxiola (34,124) and Venezuelans Daniela Larreal-Marynes Prada (34,228).
This was Cuba's first title in track cycling on a day where it also won a bronze medal through Arlenis Sierra, in the women's scratch race.
In that event, the Venezuelan Angie Gonzalez was the winner; while the host Lizbeth Salazar finished second.
By country, Venezuela leads with two titles and as many bronze medals, escorted by Colombia (1-1-0) and Cuba (1-0-1).