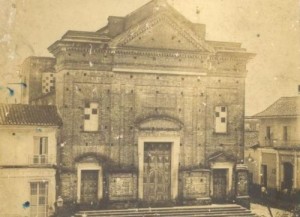 Important discovery was made in the Cuban central province of Sancti Spiritus
The ruins of San Francisco de Asís convent and church, both of which were built centuries ago on the same location where Sancti Spiritus Serafin Sanchez Park is currently placed, have been found.
The discovery was made by the workers in charge of the demolition of the park, which is being submitted to restoration on occasion of the upcoming 500th anniversary of the village.
According to the city's Historian María Antonieta Jiménez Margolles, a 40×40 cm slab floor was discovered where the convent was formerly built, as well as a column made with bricks and mortar, building materials typical of the period in which the abovementioned buildings were constructed.
The historiographer also pointed out that both the church and the convent were demolished between 1899 and 1991, in order to construct the park.
Orlando Álvarez de la Paz, archeology specialist from the Provincial Heritage Center told Escambray that since the very first moment of the find, a team of local experts has been engaged in the disinterment of what they consider a historic treasure.