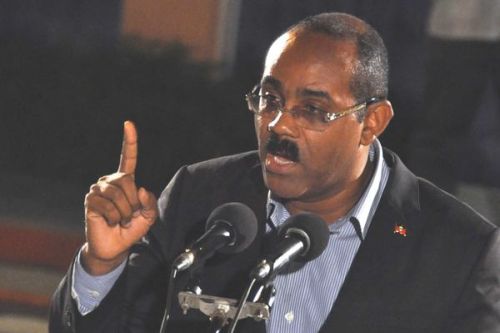 Gaston A. Browne, prime minister of Antigua and Barbuda, arrived on Saturday in this capital with confidence in the contribution the 5th CARICOM-Cuba Summit will make to the improvement of relations between Caribbean countries.
Upon his arrival to the Jose Marti International Airport, Browne, also president of that regional mechanism, stressed that the high assistance of the bloc's member nations to the meeting indicates Cuba's importance for that community.
The head of state ratified his country's stance and that of CARICOM against the economic, financial and commercial blockade of the United States against Cuba, and urged U.S. President Barack Obama to lift the unilateral siege imposed for over 50 years now.
Arriving in the same flight was the Prime Minister of Jamaica, Portia Simpson-Miller, who will also attend the forum convened for this Havana's Convention Center on Monday.
The head of state asserted that debates scheduled for the meeting, held every three years, will be of great importance for the benefit of Caribbean nations.
Cuban Communications Minister Maimir Mesa received the visitors at the Jose Marti International Airport (Terminal Three).