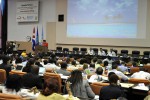 Cuba develops a comprehensive plan of prevention and facing an Ebola epidemic, trying to minimize risks of introduction and transmission of the infection, assured Jose Angel Portal, first deputy minister of Public Health.
---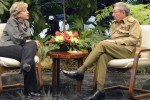 Cuban President Raul Castro received the Executive Secretary of the Economic Commission for Latin America and the Caribbean (ECLAC), Alicia Barcenas, who is on a working visit to Cuba.
---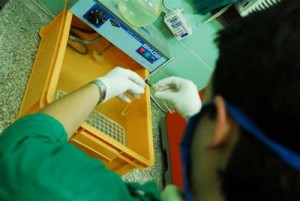 Sancti Spiritus Camilo Cienfuegos Provincial Hospital was the venue of the 2nd Provincial Forum of Immunology, in which local researches and guest participants debated on the recent advances of the speciality.
---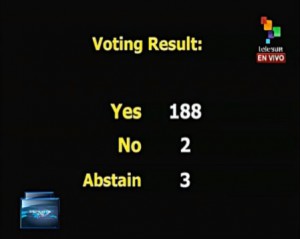 The blockade is the longest in the history of humankind and has imposed economic, financial and commercial restrictions on Cuba for over 50 years.
---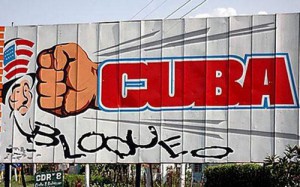 With more elements than ever before concerning what Washington calls embargo, the General Assembly of the United Nations will analyze this Tuesday, and will vote for the 23rd consecutive time, on the US blockade on Cuba issue, which is expected to be a resounding victory against that hostile policy. Greater condemnation of such a stunt […]
---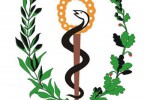 Cuban Ministry of Public Health confirmed the death in Guinea Conakry of one member of the brigade that traveled there to fight Ebola. He died as a consequence of malaria with neurological complications.
---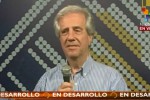 Tabaré Vázquez, of the governing Frente Amplio (FA), and Luis Lacalle Pou, candidate for the opposing Partido Nacional, will confront each other again in a second electoral round next November 30, surveys confirmed.
---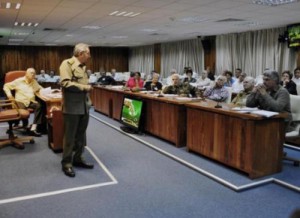 The Cuban Council of Ministers led by Cuban President Raul Castro, adopted several policies and measures related to the updating of the national economic model, Granma newspaper reports.
---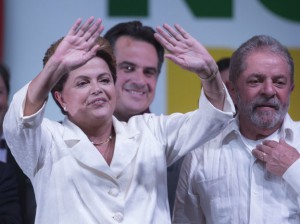 Social programs, the promise of a political reform and a stronger battle against corruption gave Dilma Rousseff the victory in the second round of general elections, with 51.54 percent, when 98.82 percent of the ballots had been counted.
---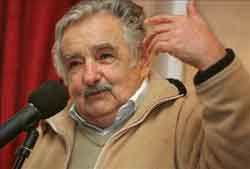 President Jose Mujica, who cast his vote early Sunday, said that in this election "Uruguay will decide what it has to decide".
---