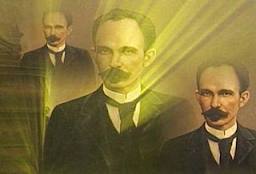 Jose Marti will be honoured this Sunday evening in Sancti Spiritus, when the residents of this city will take part in a torch parade to commemorate the 160th birthday of the Cuban National Hero.
According to Julio Jimenez Lopez, first secretary of the Young Communist League in this central Cuban territory, marchers will gather at the local Jose Marti University, from where students will led the parade along the city's main roads and avenues.
Younger students will also pay tribute to Jose Marti, when they participate Monday morning in the traditional Marti Parade. Every year, students from the different schools are dressed like the characters of the stories written by him, and are supposed to perform accordingly during the parade.