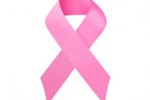 The World Health Organization (WHO) stressed the advancement of Cuba's biotechnology to fight cancer, which is the second major cause of death on the island after cardiovascular diseases.
The director of the Cuba-based World Health Organization office, Doctor Jose Luis Di Fabio, said that the huge benefit stemming for investment in biotechnology is the production of increasingly accessible pharmaceuticals to fight diseases with growing prevalence in low and mid-income countries.
The director of the UN entity said that over 60 clinical research projects are currently considering more than 90 products, with prospects to increase these figures.
In the context of World Cancer Day, which is marked on February 4th, the official said that the Cuban Health Ministry registered in 2008 its first therapeutic vaccine to fight advanced lung cancer, which was developed by Havana's Molecular Immunology Center.
The vaccine is a humanized monoclonal antibody that joins certain molecules in cancerous cells.  The antibody targets a protein that may cause the split and uncontrolled growth of human cells.
The vaccine is currently under clinical tests in Japan and several European countries.  Cuba also registered a lung cancer vaccine in 2013.
Despite economic shortages, the Cuban government gives political and financial support to the biotechnology sector, said the World Health Organization executive.