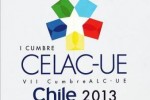 The First Summit of the Community of Latin American and Caribbean States, and the European Union expressed its rejection of the over 50-year US economic, financial and commercial blockade of Cuba.
"We firmly reject all unilateral coercive measures with extraterritorial effect, which run contrary to international law and the commonly accepted free trade norms," reads a paragraph of the Declaration of Santiago, which was adopted by acclamation.
The document explains that such practice poses a serious threat on multilateralism, PL news agency reported from the Chilean capital.
The economic damage inflicted on the Cuban people by the US measure was calculated at one trillion 66 billion dollars by December 2011, considering the devaluation of the US dollar in front of gold at the world market.
Some days before the Summit took place, the European Union reiterated its rejection of the US blockade of Cuba and announced that the union would call in Santiago de Chile for the lifting of all obstacles on trade.
"We have maintained this position for a long time, we express this position year after year; we reject extraterritorial measures that affect trade, and Cuba is one of those cases," said Tomas Dupla, director for the Americas Division at the European Service for Foreign Action.
The Declaration of Santiago affirmed the joint compromise to adopt policies that promote trade and investment among CELAC and EU countries, in order to achieve sustainable development and foster economic growth and employment sources particularly for the youths in both regions of the world.
The document addresses a wide variety of issues, including terrorism, the advancement of a bi-regional strategic association process, as well as concepts related to sustainable development, the promotion of investment with social and environmental impact.