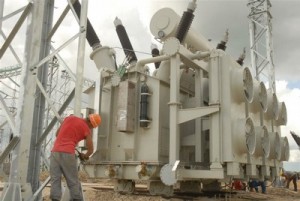 Sancti Spiritus continues to strengthen its reliability in energy distribution, with the installment of new power substations.
Although the term blackout is no longer common in the lexicon of Sancti Spiritus residents, the Cuban central province continues to strengthen its reliability in energy distribution, as the technological installment of the 220 KV substation was concluded in Tuinucu, some 5km away from Yayabo village.
According to the Electric Industry's Construction Enterprise (ECIE, for its Spanish acronym), Sancti Spiritus's multimillion work is up to the 80% of execution and currently focuses in the civil construction of some objects as cable channels, home control system, perimeter fencing and roads.
According to experts, the investment, valued at around 20 million pesos, will provide the province's Electric System with full strength, reduce transmission losses and improve network flexibility for operation, as well as allocating more load levels between the existing substations in case of breakdowns or maintenance.
Industry experts added that the new substation, considered among the most modern of its kind in Cuba, will allow Sancti Spiritus to join the 220 kilovolt networks transmission, which obviously raise the quality and safety of the electrical service in the center of the country.
With cutting edge technology from China, the plant will be the only one remote-controlled in Cuba and can cater to all municipalities in the province, with the exception of Trinidad, which remains fueled by the south through Cienfuegos's lines.