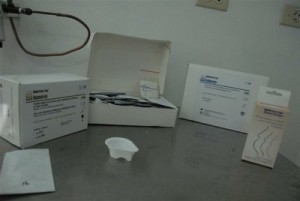 Outstanding scientific and technological achievements on areas such as biotechnology, agriculture, education, and health are being tackled at a three-day forum underway in Sancti Spiritus, central Cuba.
According to Leonel Diaz Camero, provincial delegate of the Ministry of Science, Technology and Environment (CITMA, in Spanish), this meeting is an opportunity to know about the work of local scientific institutions.
"Since the previous event held four years ago, we've tried to bring science closer to productions, a fact that had been identified as problem of the system", Díaz Camero pointed out.
During the forum, which is sponsored by CITMA, the Science Trade Union, and the National Association for Innovations and Rationalizations (ANIR), experts will discuss on the problems concerning scientific and technological management in the territory, as well as the relation between society and environment.