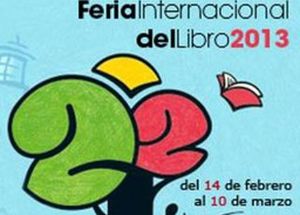 Luminaria Publishing House, from the central Cuban territory of Sancti Spiritus, will present 20 new titles in the upcoming International Book Fair. The book event will be held in this province from the end of February to the beginning of March.
By Mary Luz Borrego and Laura Valdés*
Luminaria's editor Arturo Delgado Pruna told Escambray that, like in previous years, the stand of the publisher is to be found at the local Oscar Fernandez Morera Art Gallery. All the books will be also commercialized at Havana's book fair, where eight of these titles will be launched.
Luminaria's catalogue contains titles on several different topics such as child stories, local kitchen recipes, and researches on some of our cultural and historic backgrounds, among other relevant issues. A Body Art night project has been also scheduled in order to stimulate younger people to visit the art gallery.
The 2013 International Book Fair is especially dedicated to mark the 160th birthday anniversary of Jose Marti. The event will also honour Daniel Chavarria and Pedro Pablo Rodriguez, winners of the National Literature and Social Sciences prizes, respectively. Angola will be the guest country on this occasion.
*Journalism student