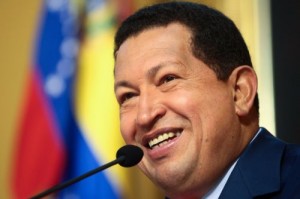 The posthumous homage to the dear friend and president of the Bolivarian Republic of Venezuela, Hugo Chavez Frias, began today in Sancti Spiritus, central Cuba, around 8:00 in the morning. The ceremony will last until the early hours of the night.
Residents of the Cuban central territory of all ages and professions head for the headquarters of the Provincial Assembly of the People's Power, where the people is to pay a patriotic tribute to the Venezuelan leader who passed away Tuesday in Caracas.
Since the early hours hundreds of people in Sancti Spiritus congregated in nearby areas of the provincial government offices to offer their support and respect for the dear friend of the Cuban Revolution.
The top political and governmental authorities from the territory, along with Venezuelan students who study here lead the homage to the Commander President, as well as provincial deputies to Cuba's National Assembly, collaborators who have worked in the sister country, and some other important personalities who mount the guard of honor next to the image of Chavez and the Cuban and Venezuelan flags.
Health workers pay an important role also in the tribute paid to Hugo Chavez, a ceremony that is to be attended by several people from the rest of the municipalities of Sancti Spiritus.
[nggallery id=60]