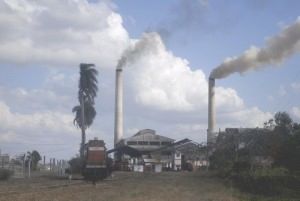 Sancti Spiritus sugar workers met this Wednesday night their annual target. They have consecutively achieved this result for six years now, this time with some 15% growth compared to the previous sugar harvest.
Local sugar company management told Escambray that despite the 104 000 tons produced are far from the territory's real potentials, they do illustrate the growing tendency of sugar production for the last several years.
Uruguay Sugar Mill played a major role in the fulfilment of the task, since it was both able to meet its plan in due time, and to supply the province's with some extra sugar tons. Sugar cane harvest results availed Sancti Spiritus to be once more placed in the top position, as in the last six years.
Once the harvest is over, some local workers will go to support harvest tasks in nearby provinces like Cienfuegos and Matanzas, while others will continue to take care of the rest of sugar cane farm work in the territory.