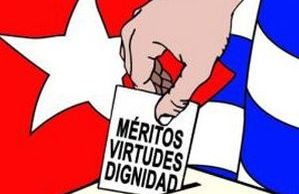 Over 365 000 Sancti Spiritus residents will go back to the polls February 3rd in order to vote for the future delegates to the Provincial Assembly of the People's Power, and the deputies to Cuban Parliament.
According to Orelbe Jacomino Ramos, president of the Provincial Electoral Commissions in this province, 1 204 polling stations will be available on this occasion. Voting hours will run from 7:00 A.M. to 6:00 P.M.
For this last stage of the general election process, Jacomino said, a polling place will be located at the Camilo Cienfuegos Provincial Hospital both for the patients who are able to vote, and the companions that cannot reach their place of residence on time.
Another special polling place is to be located at the railway station, but it will be only activated under very special circumstances, he added.
Unlike the October 21st elections, when only one candidate could be chosen from those included in the pre-printed ballots, electors can now chose as many candidates as they want when casting their votes.