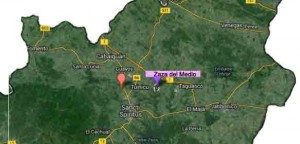 A railway accident took place this Friday evening in the location known as Zaza Norte, when eleven rail wagons fell down from a 20-25 meter high bridge, without human damage of any nature whatsoever.
According to Rene Gonzalez Molina, director of the railway enterprise in the territory, the freight train was traveling from Havana to Camaguey, when eleven of its fifteen loaded-with-goods wagons derailed and fell down.
By Juan Borrego and Delia Proenza
"The cause of the accident is under investigation. There is a 150-meter interruption in the railway, and we should get to work quickly to re-establish the rail within the next 48 to 72 hours", said Gonzalez little after eleven o'clock this Friday night.
Local top Party and governmental authorities also reached the place
soon after the derailment, along with local policy, firemen, and other railway officials.